Region 3 kicked off its first tournament of the 2016-2017 season at Lake Shasta on November 20

th
And wouldn't you know it – Saturday & Sunday we were greeted with a 5° drop in water temperature; air temperatures in the high 30's on Saturday; non-stop rain and of course wind.
The winner of the event was Randle Doyle and he stated he used S-Wavers all day long for his winning weight of 10.10.56 lbs.  
The big fish winner was Cody Bright. Cody used a drop-shot to boat a 2.95 pound spotted bass.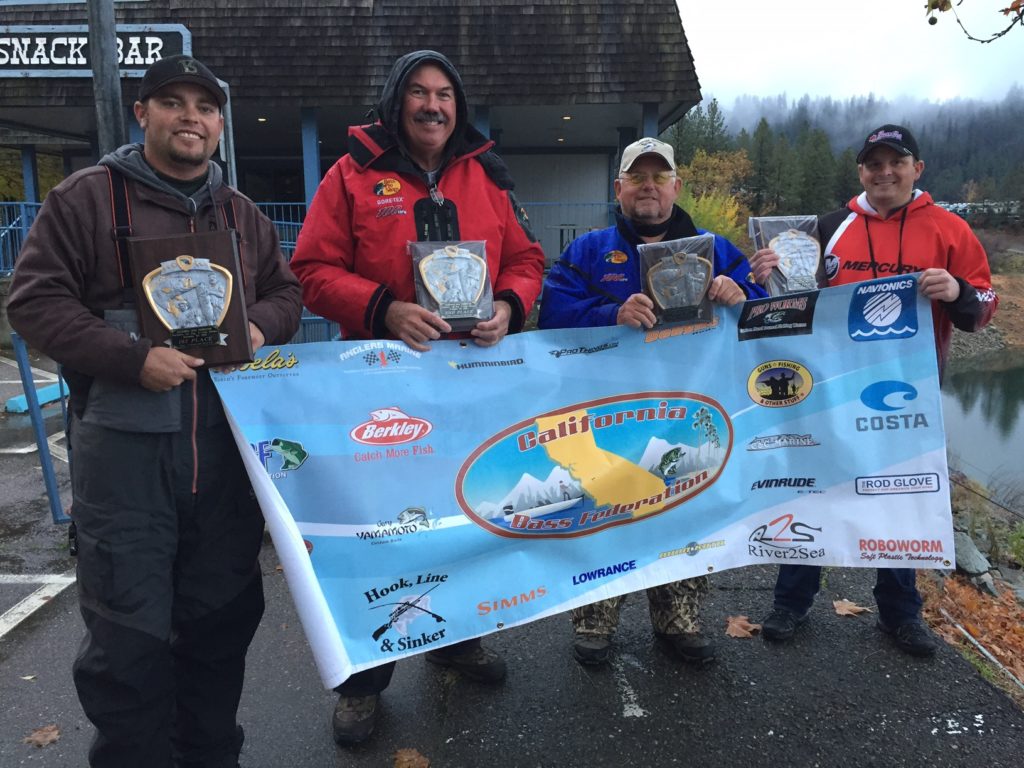 1st         Randle Doyle
2nd          Don Gauge
3rd          George Galletti
BF           Cody Bright